Presenting our 2020 Rising Star Award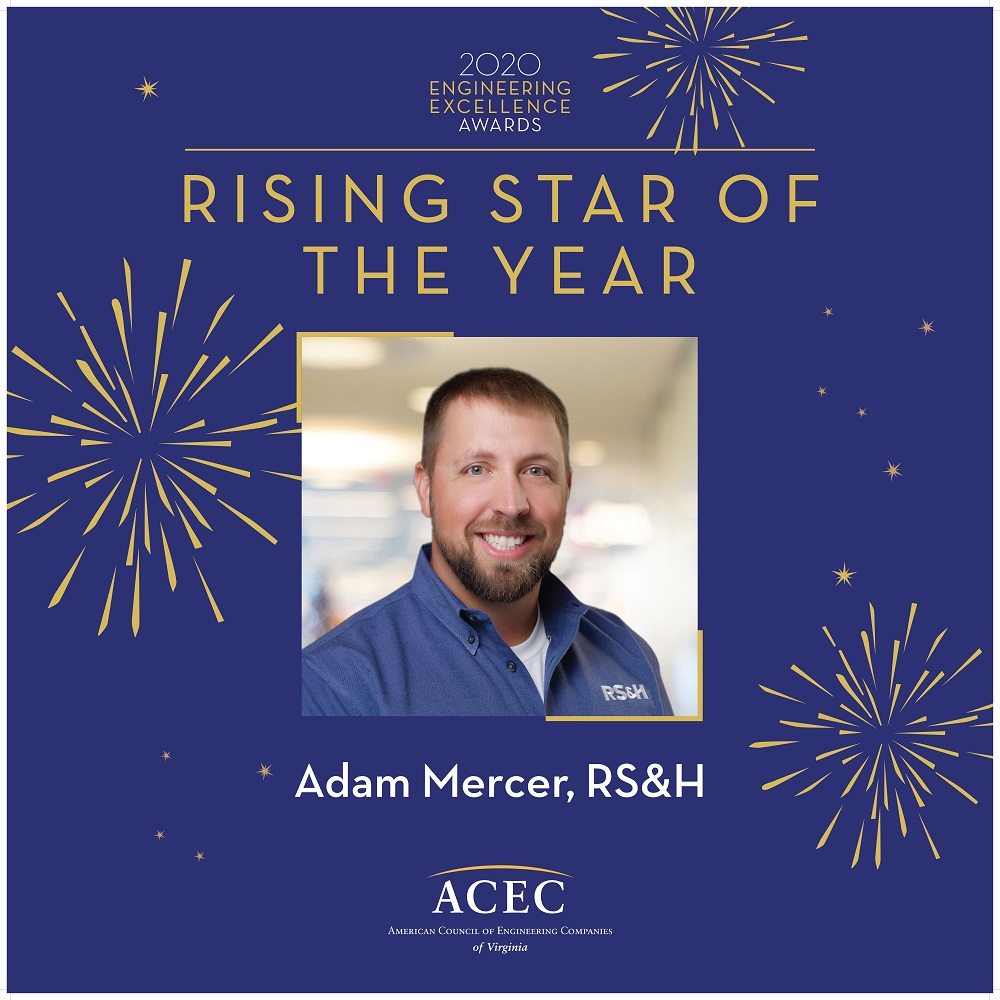 Nominations for 2021 will be accepted starting October 2020.
The ACEC Virginia Rising Star Award, presented by the Next Generation Committee, recognizes employees of member firms who make significant contributions to their company's success in the Engineering industry. Nominees should meet the following basic criteria:
15 years or less of engineering industry experience
Demonstrates leadership in their area of expertise
Involved in professional organizations
Involved in civic and community activities
Equal consideration will be given to member firm employees in all fields (engineering, architecture, human resources, information technology, administrative, etc).
Nominations are open to any employee of a member firm.
Nominations will be evaluated by ACEC Virginia's Next Generation Committee and up to three awards of equal merit will be presented at the 2021 Engineering Excellence Awards Gala at The Jefferson Hotel on February 4, 2021. Nominators will be notified prior to the Gala if their nominee will be recognized and will be encouraged to invite the nominee as a guest of ACEC Virginia for the presentation of their award.
All nomination forms must be submitted no later than November 20, 2020.
Questions? Please contact Marchelle Albertson, malbertson@acecva.org.